Pembina Valley Cardiac Rehabilitation program
---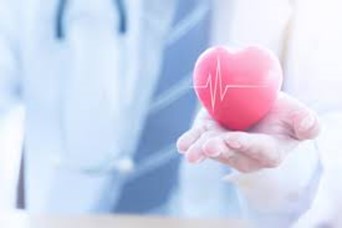 The Pembina Valley Cardiac Rehabilitation (PVCR) program is a program that is now being offered to those people recovering from a heart event or procedure.
Cardiac Rehabilitation has been shown to lead to many positive health outcomes including, improved mental and physical wellbeing, reduced blood pressure, cholesterol and blood sugar levels, reduced waist size, increased fitness and ability to perform daily tasks, increased lifespan and quality of life.
The PVCR heath care team will help you recognize and manage symptoms, learn what physical activity or exercise is best for you, provide you with the information and resources you will need to develop skills and confidence to make and maintain heart healthy changes to your lifestyle.
Throughout the program, our Kinesiologist will adjust your individualized exercise or physical activity program and provide feedback and encouragement regarding your lifestyle goals.
If you have had a heart attack, heart condition, or heart surgery ask your doctor about receiving a referral to the PVCR program. The PVCR program consists of 2 weekly sessions (2 hours each) for 6 weeks. Cost is only $50 and our facilities and programs are accessible and safe.
Our expert cardiac rehab team will ensure that your experience in our program is designed to meet your individual needs so that you can live your best life and get back to doing the things that you enjoy.
Please contact pvcr@southernhealth.ca or 204-361-6043 for more information.